Our Community Center Preschool helps develop children with strong social-emotional and cognitive skills under the care of the most devoted staff any parent could ask for. Our beautiful facility has four classrooms housed inside a charming former residential home sitting on a large, park-like yard. Step inside one of our light and bright classrooms, where every child is nurtured to develop their individual strengths and a life-long love of learning.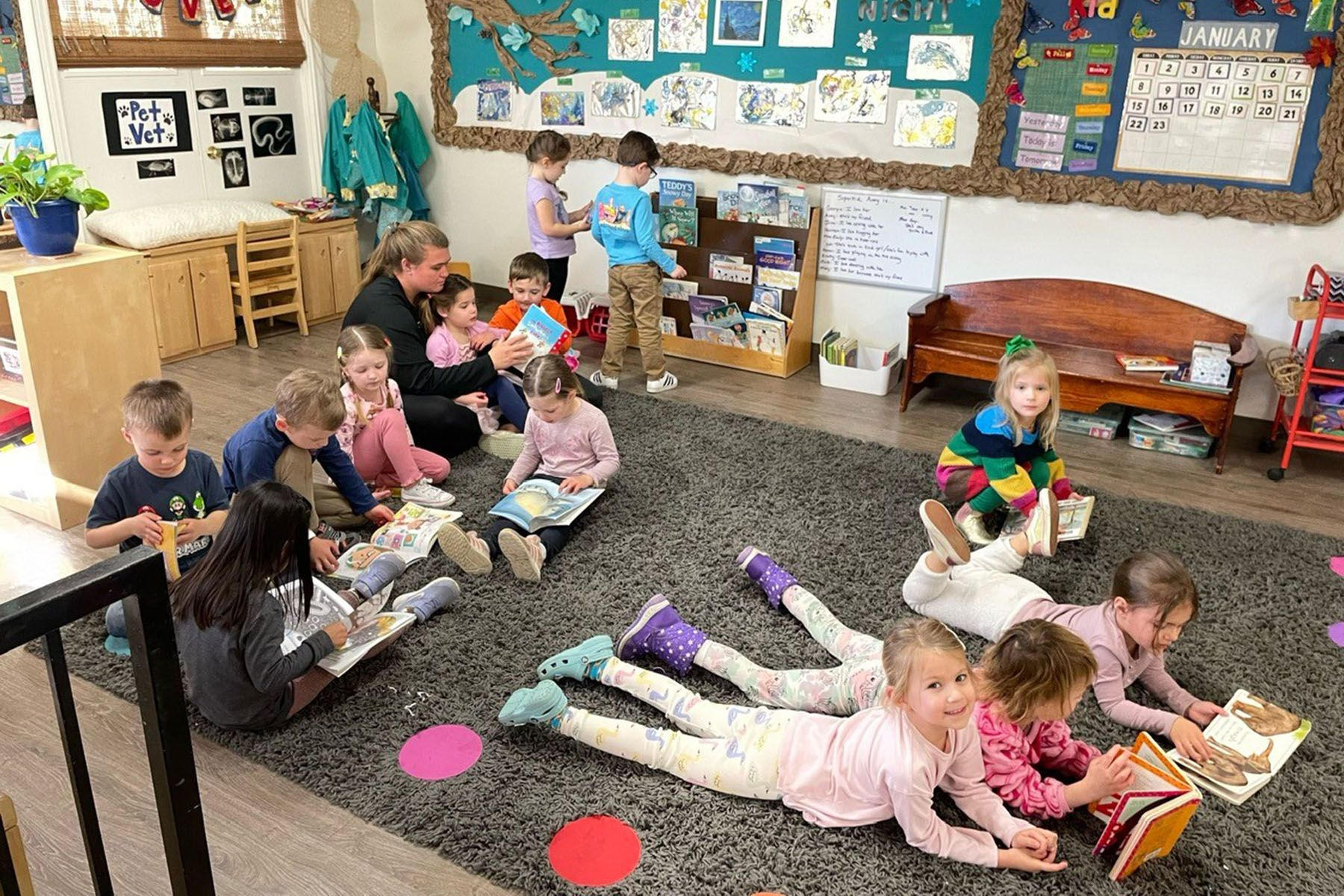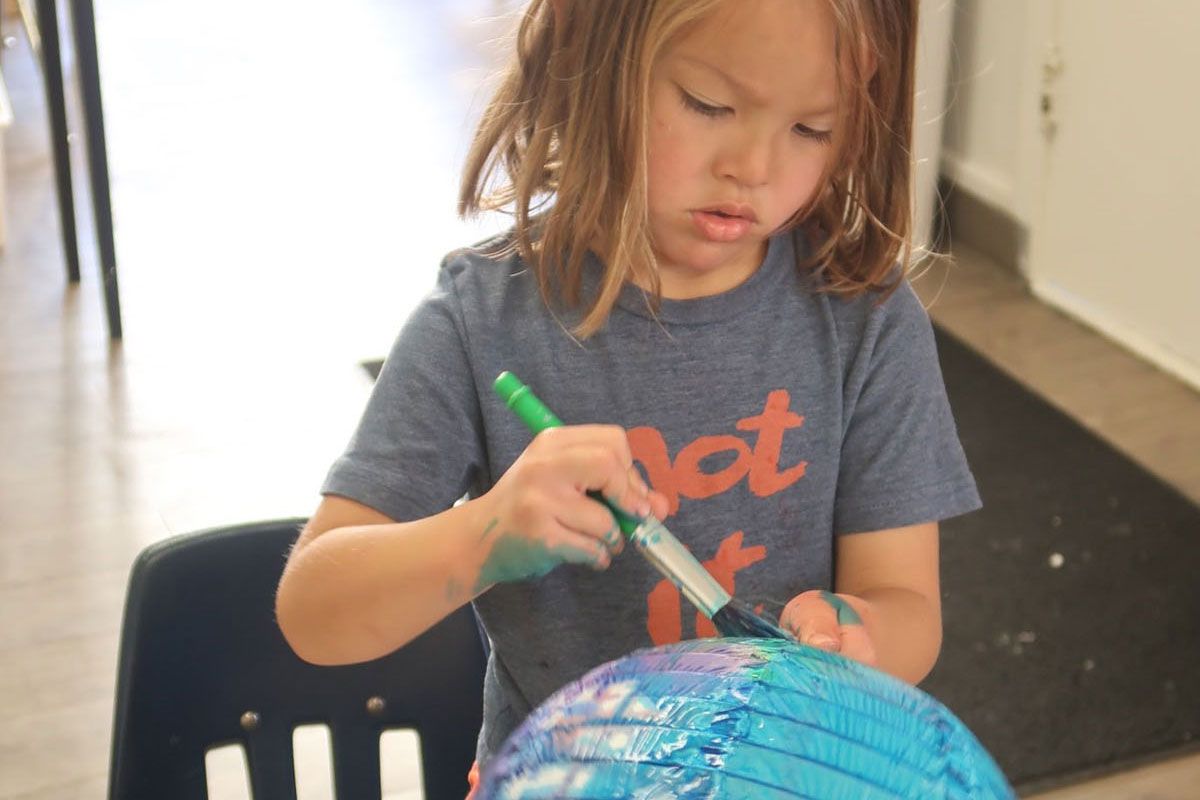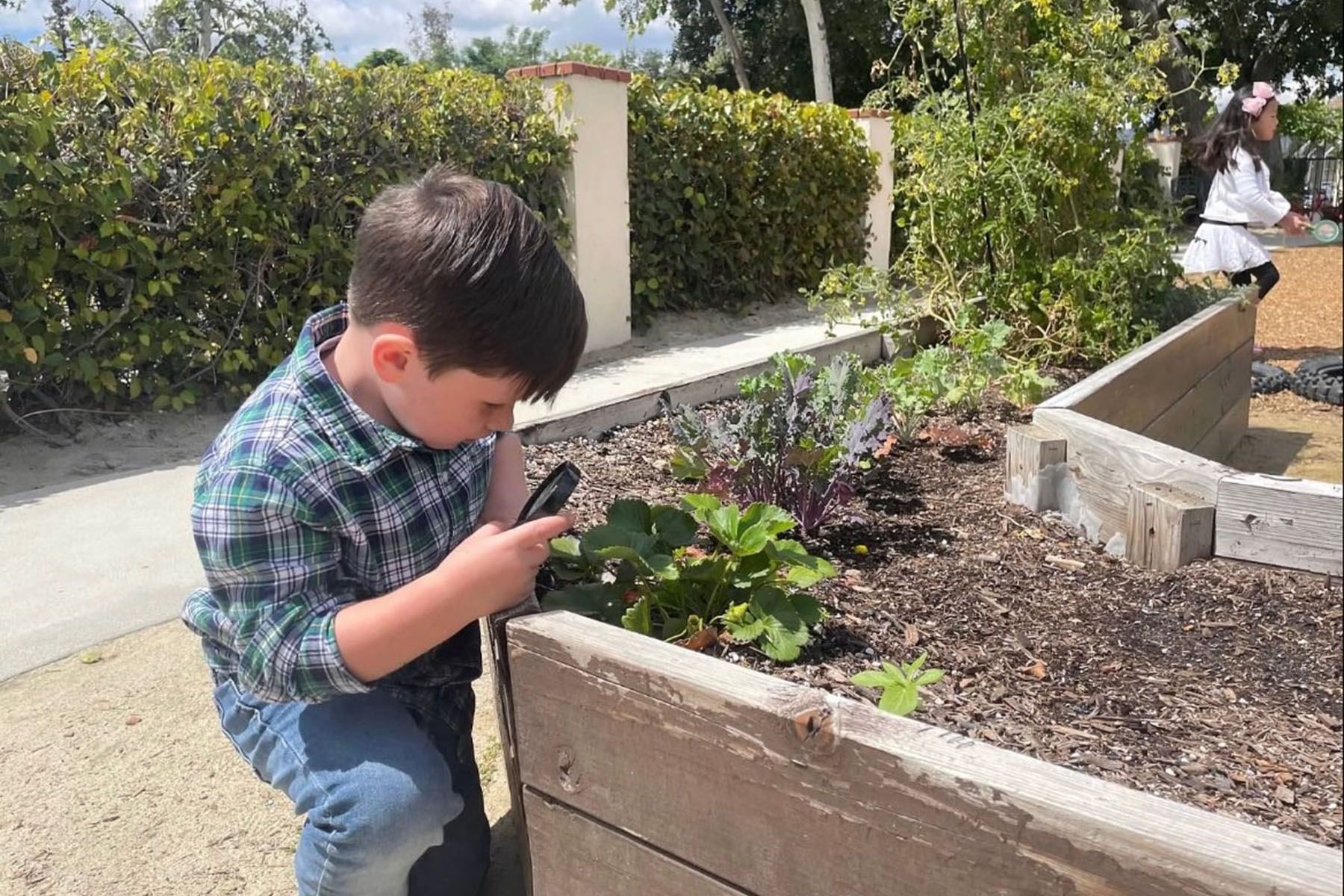 Our child-centered program reflects our belief in integrating physical, cognitive, social, emotional, language, and self-help areas for total development. Meaningful play encourages curiosity, discovery, and problem solving. Our teachers support playful learning by making the environment inclusive for participation of all learners. Particular emphasis is placed on helping to develop social skills such as listening, talking, helping, sharing and negotiating. Children are given group and individual attention to achieve our intended outcomes for the year. Letters and numbers are introduced through various age-appropriate ways in each classroom program. A love of reading is encouraged with daily stories, parent guest readers, and a library cart that allows children to select and check out books on a regular basis.
Our teachers have extensive training in early childhood development. They recognize the goals of education, understand how learning works, and apply all of this to the individual needs of each student. Teaching children HOW to learn in these early years gives each student a strong foundation for their future academics. We offer a half-day program from 9 am – 12 pm. Children are grouped into classes according to age:
Monday/Wednesday/Friday OR Monday through Friday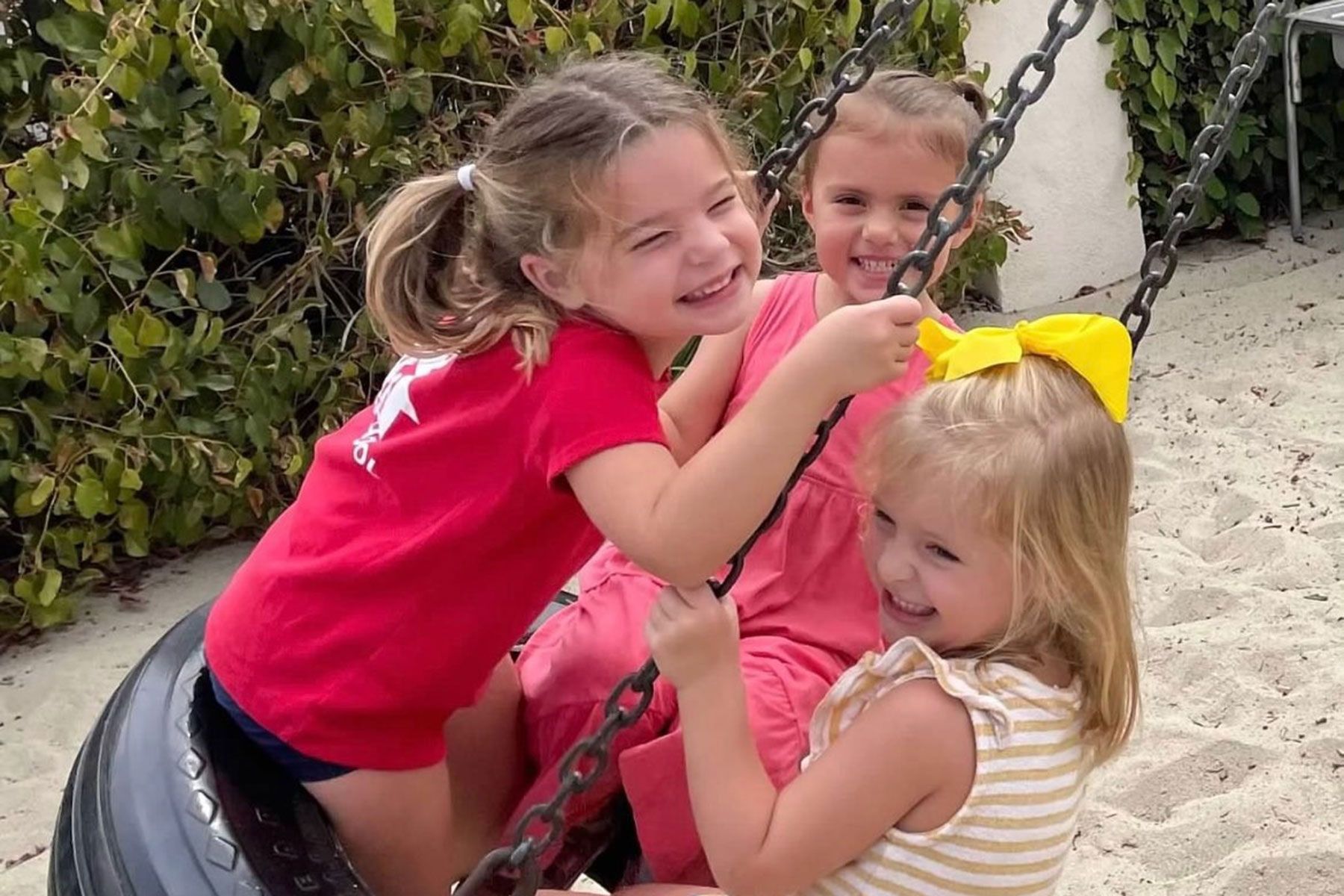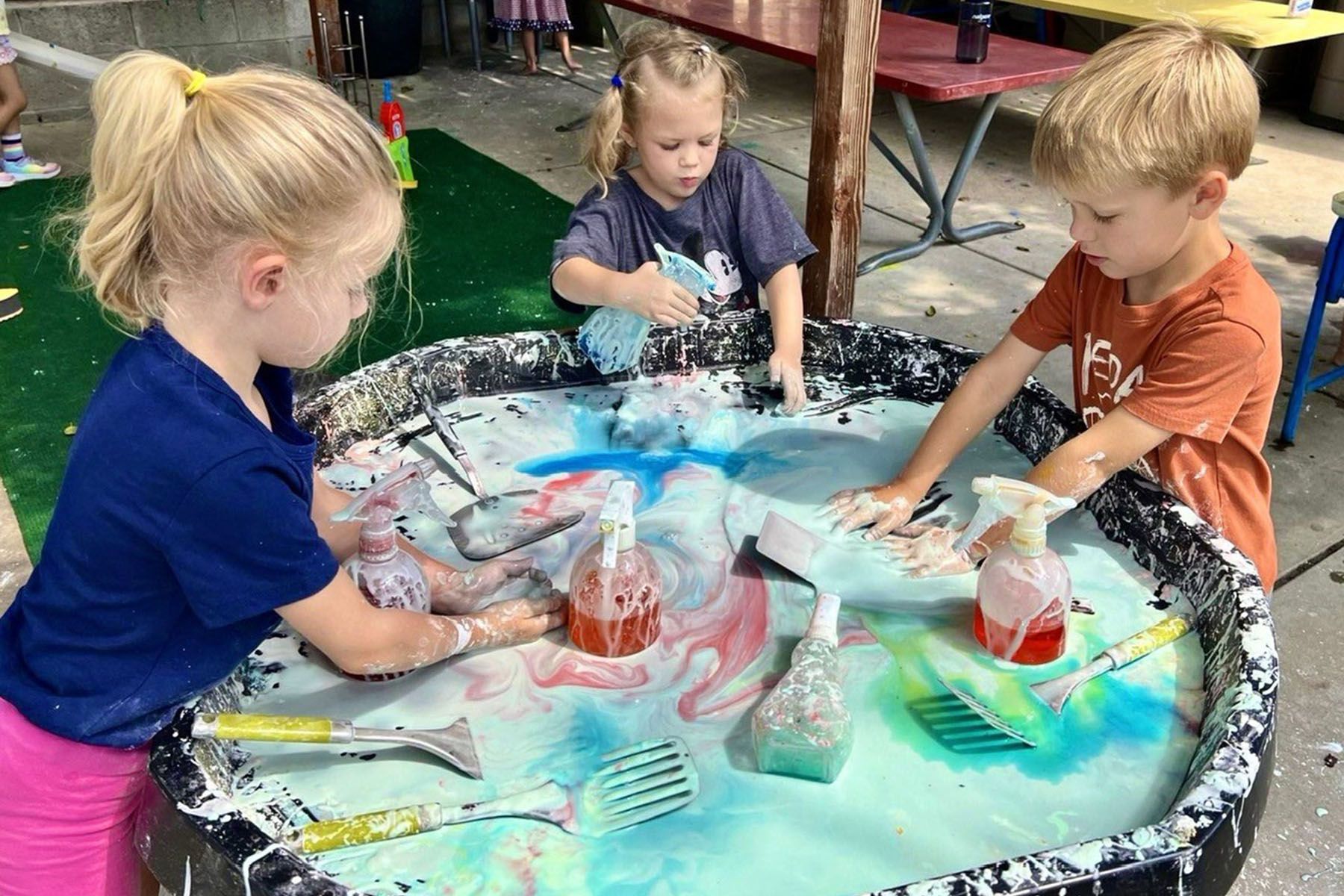 What's a typical day like?
Our day starts with parent and children check-in: an important time for students to see we are happy they are here and a chance for parents to let us know what their morning has been like. We transition to our messy art decks where kids explore sensory experiences: fun with shaving cream, cornstarch and water, and finger painting are examples of what awaits each morning. We then move indoors where our 3-year-olds enjoy opening circle song, story, and explanation of the day. In our four and five-year-old classes we build on our circle times to increase attention span. We talk about the calendar and discuss the days of the week, read stories, sing songs, and enjoy show and tell with our friends.
Our tables feature daily art projects, sensory exploration, building, math, and science activities, just to name a few. Teachers use journaling and dictation prompts as an important tool to practice writing skills, express thoughts and feelings and develop a love for storytelling. We learn about cause and effect in our everyday play: mixing colored vinegar with baking soda becomes an explosively fun art project. What happens to our Halloween jack-o- lantern when we put it in a jar with some soil? Children get to observe and watch what happens over time! Our outdoor playtime is considered part of our curriculum and a valuable part of your child's day. Our expansive yard gives them opportunities to ride tricycles on the bike path, play basketball or hockey, dig in the sand, launch boats down the water fountain, swing on a tire, inspect the bugs in the garden, pretend in the playhouse, and of course, have fun on our large, shaded play structure.
This email address is being protected from spambots. You need JavaScript enabled to view it.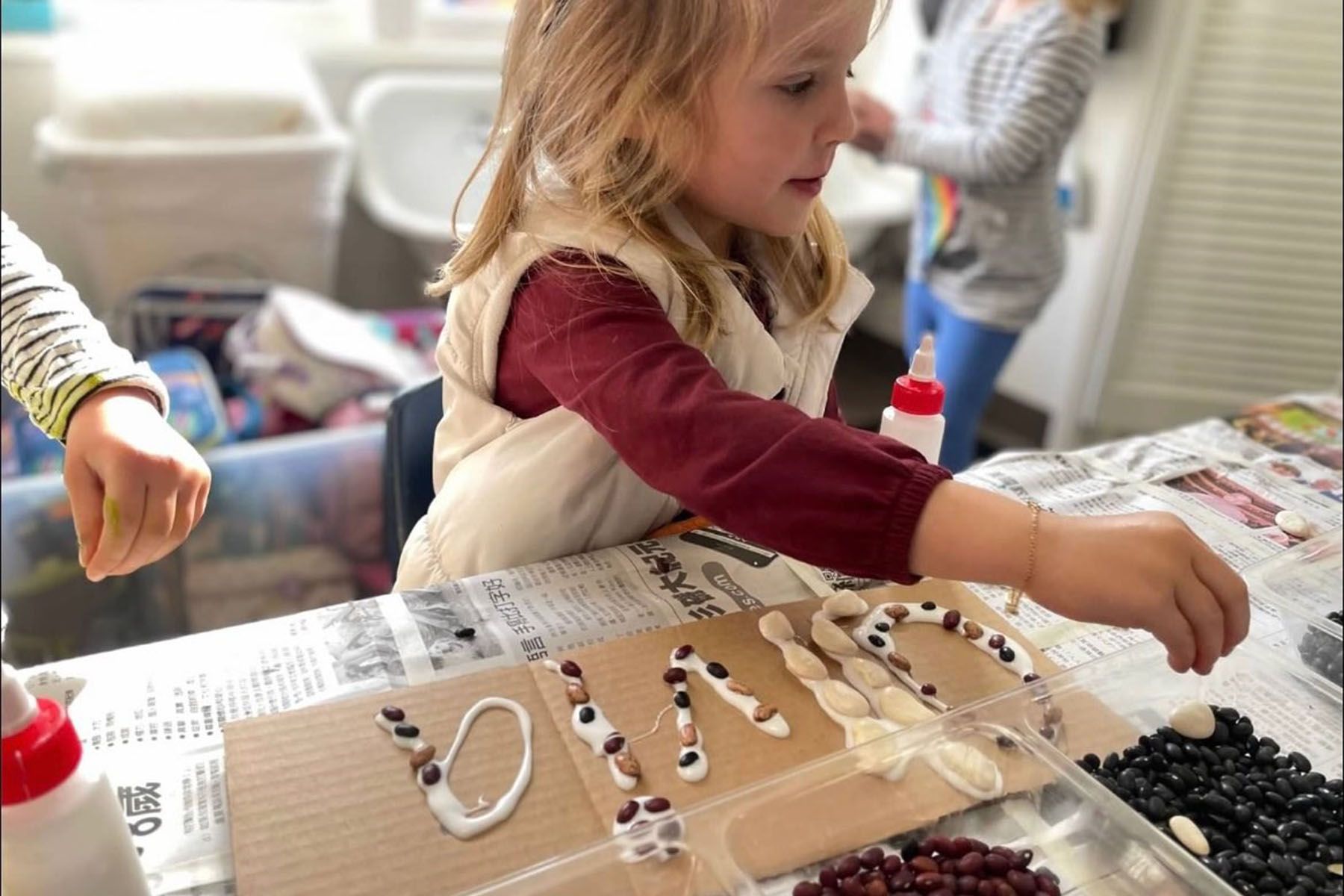 ---
take a tour of our classrooms