Our Pre-Kindergarten "Yellow Door" program prepares students for entry into kindergarten the following year and is open to children who will turn 5 between September 1st  and December 31st.  In some instances children with late summer birthdays will attend our PreK program to fine-tune some skills before entering elementary school.. Our Pre-K students attend Monday – Friday from 9 am – 12:00 pm with optional extended care and enrichment programs until 3:30 pm. In our Pre-K program we honor proven research on how children develop and what skills they are truly ready for as 4–5-year-olds. In honoring childhood, we want children to learn at their own pace during this year, allowing them to master competencies such as small motor skills before moving on to a tightly structured environment of elementary school. Our low 6:1 student : teacher ratio (2 teachers and an assistant to 18 children max) ensures each child receives individual attention.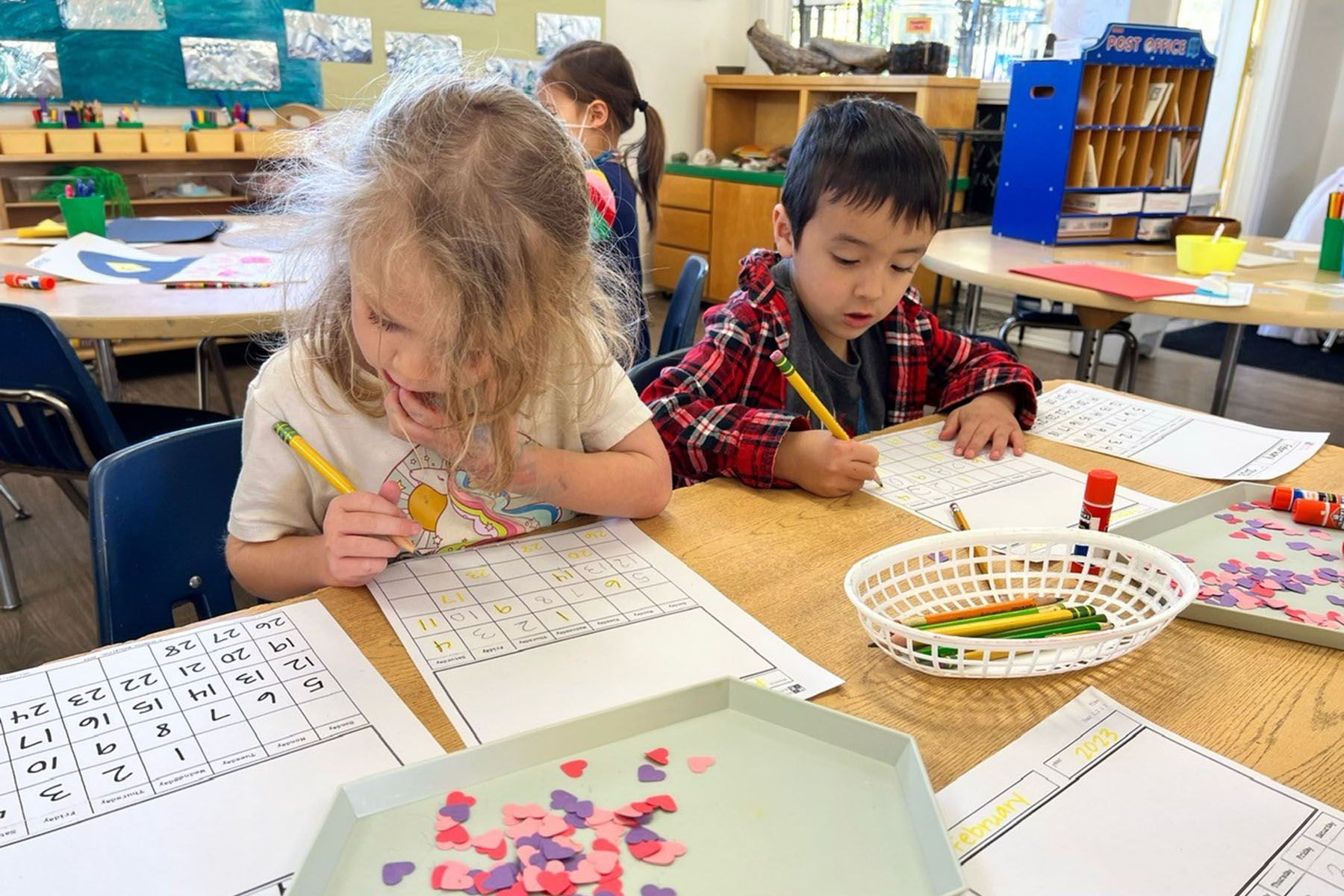 ---
What's the difference between our Community Center Pre-K and Public School T-K?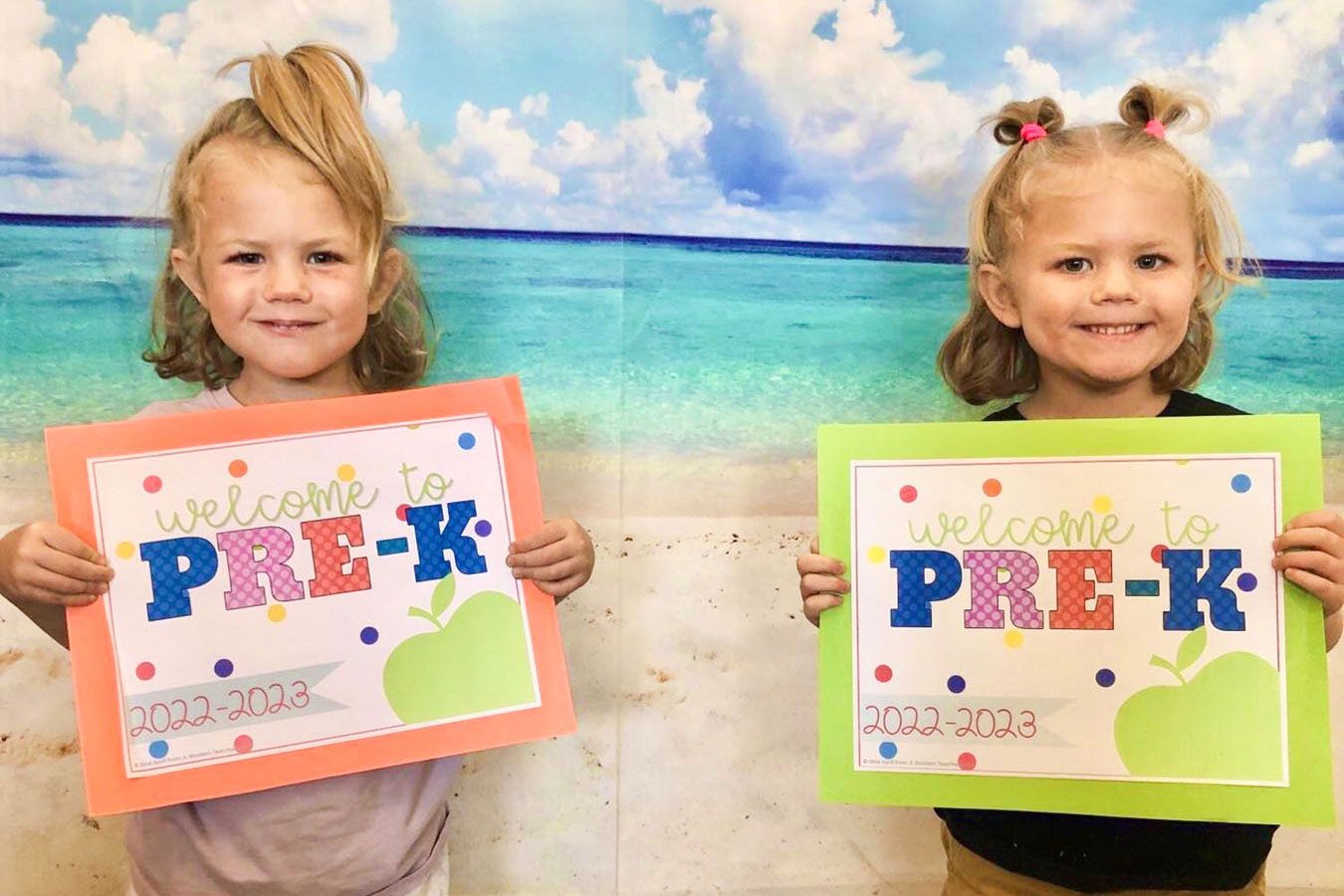 Both programs have a goal of getting children ready for Kindergarten, but each approaches this goal differently. The biggest difference in the two programs comes from which agency oversees the regulations for the programs. Public TK programs are under the Department of Public Education. Therefore, their regulations will mirror elementary school policies that are designed for children ages 5-12. Our Pre-K Program is under policies from the Department of Social Services, which sets the regulations for our programs and mirrors traditional early childhood policies and priorities. Unlike public school TK, our program continues to use an educational play-based approach to help children acquire cognitive skills in literacy, letters and numbers, concepts, size, sequence, patterns, colors, and other academic skills along with working on social and emotional competencies. While some of our children end the year reading, this is not our driving force. Rather, we seek to make children excited about learning.
Community Center Pre-K
Public School T-K

Maximum Class Size

18

24

Teacher to Student Ratio

1:6

1:12

Regulatory Agency

Department of Social Services

Department of Public Education

Regulatory Program Policies

Early childhood
Ages 2 - 5

Elementary School
Ages 5 - 12

Teacher Education

Specialized units in Early Childhood Education

K-5th grade multi-subject teaching credential

Play Spaces

Expansive

Limited

Focus on attendance

No

Yes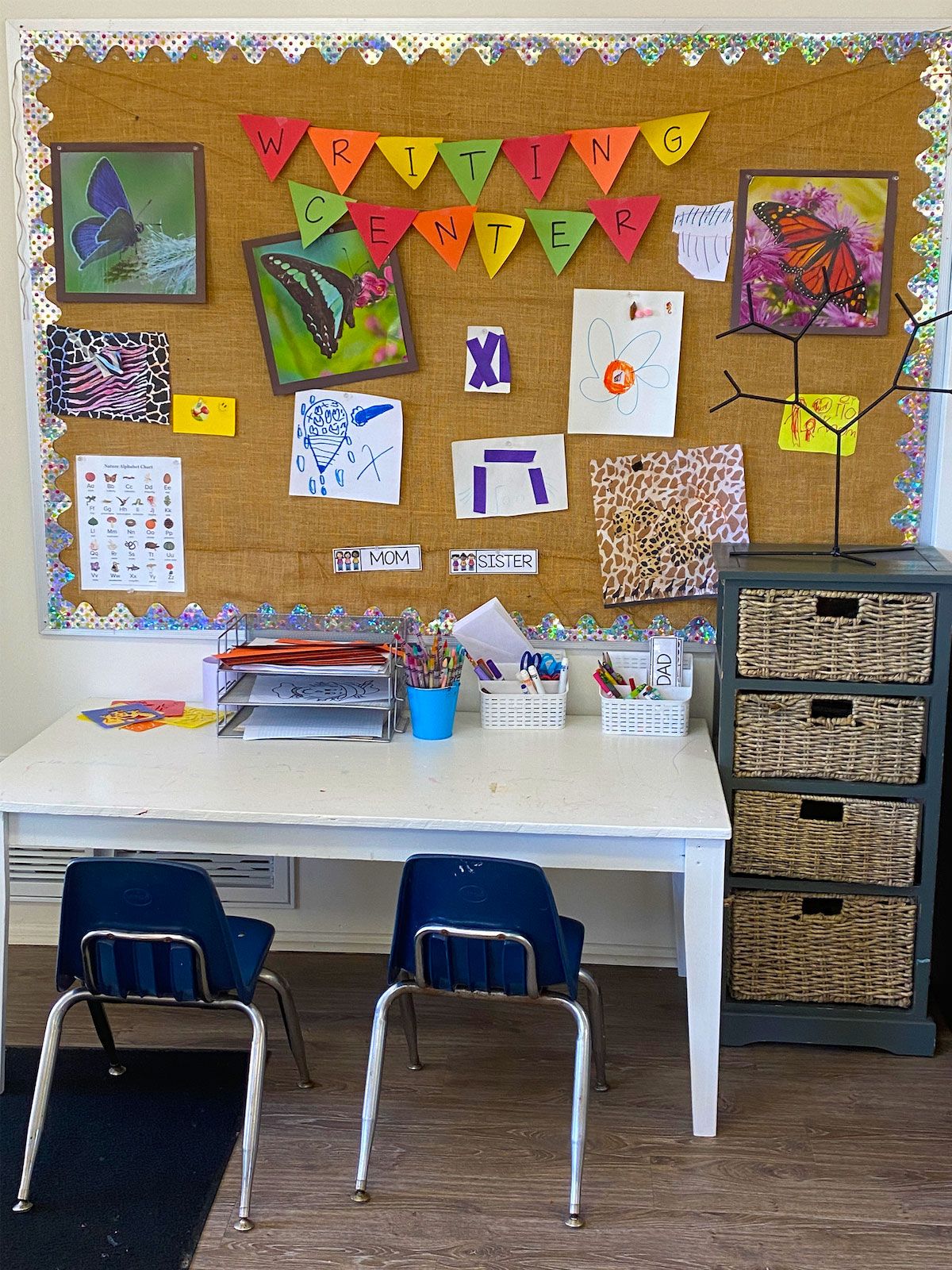 We are confident that our students are well prepared for Kindergarten when they leave our Pre-K Program, and teachers in the public and private elementary schools around us have agreed. We believe that low ratios combined with our teacher expertise in Early Childhood Education provides children with an excellent educational experience, and a solid base for a life-long love of learning.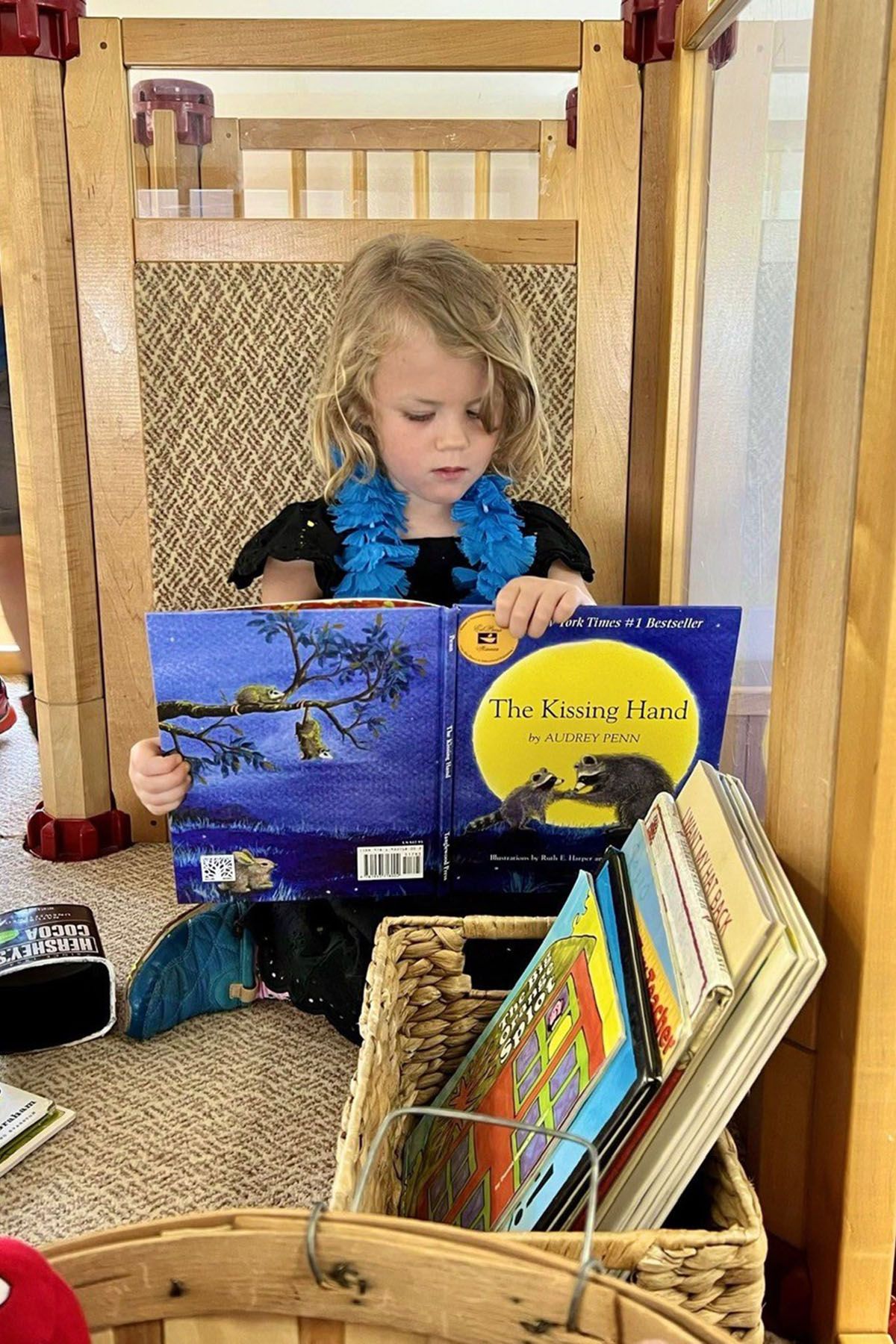 "Selecting the Yellow Door Pre-K program at the Community Center Preschool is an easy decision for anyone who wants to extend those precious years of childhood innocence and play-based fun. With shorter days (and the option of after school enrichment classes), it really preserves that priceless time before the more routine schoolwork of the elementary years begins. Our family especially enjoyed the big indoor play structure and all the wonderful books the class read. Having the child go daily and slowly work his or her way through the alphabet and learning to write their own names makes them super prepared to walk into their first day of kindergarten with confidence. You'll find that at least one of your child's classmates ends up at the same elementary school as you!"